Who Was Ebenezer Brigham?
Brigham seems a common name in southwest Wisconsin … travelers will notice Brigham County Park, Brigham Township, and more. Yet, where does this name originate? In 1789, Ebenezer Brigham was born to parents David and Martha in Shrewsbury, Worcester Co., Massachusetts. In May of 1818, at the age of 29, he journeyed west by raft, canoe, houseboat, and finally on foot from Shawnee town to St. Louis. Ebenezer made his way from St. Louis by horse, to a town called Galena in what is now northern Illinois.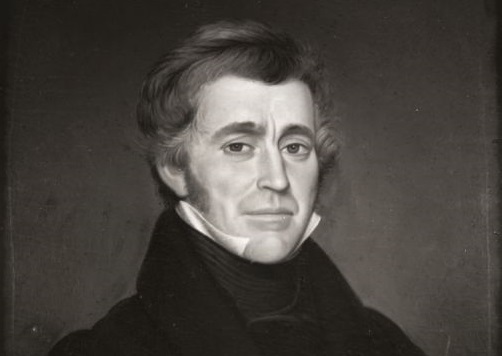 Galena is named for the locally abundant mineral Galena, also known as lead. Lead miners popularized the mineral in the early 1800s due to its valuable use in military munitions. Brigham initially established a mercantile business in Galena, however, in May 1827 he sold his business for $4,000 and headed up to the great land of Wisconsin to stake his claim in the lead rush. His first attempt at prospecting came with no reward, and after several months of work, his funds were exhausted. Ebenezer was able to continue his quest for lead only by the help of a friend who came to his rescue with a new  supply of monies.
Settling in Blue Mounds in 1828, as the first white settler in Dane County, Ebenezer finally found his riches. He put up a building near the mines which became the first public house or tavern in town, known then as "Brigham's Place." It was never short of laborers or customers, so the tavern was usually kept by tenants. Brigham continued to expand, building an inn for his miners that became popular with travelers on the Old Military Road. His property was used as a trading post, stagecoach stop, and eventually Dane County's first post office. Before Brigham, the only available food supply came all the way from Galena.
One of Ebenezer's mines went to the depth of over 75 feet from which he mined upwards of 4,000,000 pounds of lead! The only tools he used were a windlass, rope, and tub. Labor at the time was very cheap. Ebenezer credited one worker, Thomas Jones, on June 28, 1828, with 69 cents a day for 4 ½ days of work. Another, John Murphy worked 4 days at 77 cents a day. Brigham would haul his bounty to Green Bay, Chicago, and Galena. On the first trip to Chicago, he was offered a village lot, which was not the most valuable property in that city. However, in those days, the whole site of the future city of Chicago could've been purchased for a few hundred dollars.
"Mr. Brigham… when the whole of his character shall come to be written, the reader must feel that a good name is emphatically better than riches…",
– Genealogical Register of the Descendants of Several Ancient Puritans by the Names of Grout, Goulding, and Brigham.
Many people came out to visit the old bachelor named Ebenezer Brigham. British-American geologist and geographer, G.W. Featherstonhaugh, on his way through the state, stopped by Brigham's Place for some hard-boiled eggs and stale bread.
While living in Blue Mounds, Brigham held many occupations besides that of a miner and shop-keep. President Andrew Jackson appointed Ebenezer Brigham to be the postmaster in Blue Mounds in 1830. Later he served as a Justice of the Peace and Assemblyman, both in Wisconsin Territorial Council and Wisconsin State Assembly. In each endeavor, he made an impact, whether it be marrying a couple while Justice of the Peace or defending Fort Blue Mounds during the Black Hawk War as Colonel in the U.S. Army.
In 1832, Colonel Ebenezer Brigham led local settlers in building and defending Fort Blue Mounds during the Black Hawk War. The Fort was built between May 10th and May 24th, 1832. It consisted of two block-houses, each one 20 by 20 feet, and a log building in the center that was 30 by 20 feet. The log building was to be used as a storehouse and barracks. The buildings were enclosed by a picket fence about 150 feet on each side. Colonel Brigham was in charge of 50 men occupying and defending the large fort.
"…a man of rare modesty, unsullied reputation, possessing a strong and retentive memory, and who is really a living history of the 'life and times' of the very first settlers."
– Wisconsin Argus, 1849
When the territorial government of Wisconsin was organized and official by July 4, 1836, Ebenezer Brigham ran for the council seat in Iowa County and won! He was involved in many important decisions in early Wisconsin history including the final location of the state capital in Madison. Although many legislators were bribed by James D. Doty as he handed out lots in the isthmus area, Ebenezer was the only one who had traveled through the area on a trip to Fort Winnebago and witnessed the exceptional beauty of the land.
Brigham was a member of Wisconsin's first territorial council from 1836 to 1842, and watched a most unique event – punches being thrown and shots being fired between two Assemblymen! Representative Vineyard had gotten into a dispute with Representative Arndt, which resulted in Representative Vineyard shooting Representative Arndt. Afterward, when Vineyard submitted his resignation from the council to Ebenezer Brigham, Vineyard was instead expelled and thrown in jail.
Throughout the 1840s and 1850s, Brigham served in the senate, held a term in the Assembly was on the Dane County Board of Commissioners.
Ebenezer Brigham died on September 14, 1861, at the residence of his niece, Mrs. H. G. Bliss. His remains are buried at Forest Hill Cemetery in Madison, Wisconsin. Many commendable things were said about him after his passing.